MEDICAL CARE
Our Care Team of physicians and nurse practitioners from the University of Chicago Medicine provide primary medical and sub-specialty HIV care to children, adolescents, and young adults who are HIV-positive or vulnerable to acquiring HIV. Additionally, our team is specialized in providing care to infants who are exposed to maternal HIV infection during pregnancy, following them through the first 18 months of life until their HIV status has been determined. Our services include testing and treatment for HIV, provision of PrEP (a medication taken every day to prevent HIV infection), administration of PEP (a drug taken after potential HIV exposure to prevent HIV infection), sexually transmitted infections, and common infectious diseases such as skin and soft tissue infections, and respiratory tract and urinary tract infections. We also provide primary health care including vaccinations, school physicals, and family planning, and our medical team has expertise and extensive experience providing care to lesbian, gay, bisexual, and transgender patients. We guarantee appointments within 1-2 weeks and we respect each client's privacy.
CASE MANAGEMENT
The goal of case management is to promote and support independence and self-sufficiency of HIV/AIDS clients. As such, the case management process requires the consent and active participation of the client in decision-making, and supports a client's right to privacy, confidentiality, self-determination, dignity and respect.
The intended outcomes of HIV/AIDS case management for persons living with HIV/AIDS include:
Early access to and maintenance in comprehensive health care and social services
Improved integration of services provided across a variety of settings
Public benefit assistance
Prevention of disease transmission and delay of HIV progression
Increased knowledge of HIV disease
Housing referrals
Transportation assistance to appointments
Food assistance and referrals for food programs

BEHAVIORAL HEALTH COUNSELING
We offer non-acute outpatient mental health services in a safe and supportive environment to LGBTQ and HIV+ youth and adults. Our multidisciplinary team consists of licensed clinical social workers, a clinical psychologist, and master's level graduate student interns. We provide individual, couples, family, and group psychotherapy to people who experience any of the following: depression, anxiety, poor concentration, recent loss of a loved one or significant other, difficulties with HIV medication adherence or a change in HIV status, troubled or abusive relationships, parenting struggles, nervousness or tension, poor body image, difficulty adjusting to a major life change, low self-esteem, and substance abuse or dependence. We are particularly sensitive to the important issues facing today's LGBTQ, HIV+, and youth of color communities. Although we do not prescribe psychiatric medications in our clinic, our staff will work with clients to make referrals for psychiatric medication needs as appropriate.
C2P YOUTH CENTER
C2P at Washington Park is a weekly program designed to provide LGBTQ youth and allies, including youth experiencing homelessness, with access to an array of services offered at the same time in the same location. All services are provided at no charge and on a first come, first served basis, with no need for an appointment. Participants are welcomed to this non-judgmental space with snacks and gender-neutral restrooms. Open since February 2015, this program occurs every Tuesday at Washington Park Refectory 
5531 S. Russell Drive (one block east of King Drive) from 4:30-7:30pm.
This program seeks to provide accessible, sex positive, and gender-affirming services that center on the expertise and resilience of LGBTQ youth and youth experiencing homelessness and housing instability. Services include:
RESOURCE ADVOCACY: Get support from our staff with finding housing options, educational and employment opportunities, ID replacement, and applying for public benefits.
HEALTH SERVICES & TESTING: Access free, confidential HIV & STI testing services, and get treated for STI symptoms. (No appointment necessary, but spots fill quickly! Must arrive by 7:15pm.)
COMMUNITY SPACE & SUPPLIES: Just looking for a place to hang out, play a game or get some resources? The community space provides room for this as well. We also offer massage therapy, snacks, hygiene supplies (soap, toothpaste, deodorant, etc.), and workshops! Come for the new Access! group during drop-in as well.
COMMUNITY GROUPS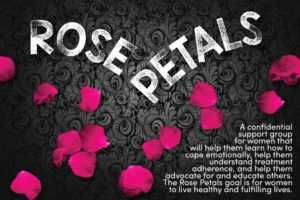 Our free community groups provide a hot meal or snacks, transportation vouchers, and access to a comfortable space that includes employment and sexual health resources.  Walk-ins are welcome!
ACCESS!: A new group for young men and trans women to work on employment skills, professionalism, building positive relationships and managing stress. Access! meets on Tuesday nights from 6-7pm at the Washington Park Refectory at 5531 S Russel Dr.
ROSE PETALS: Helping women learn how to cope emotionally, understand treatment adherence, and advocate for and educate others. The goal of Rose Petals is for women to live a healthy and fulfilling life. Rose Petals meets on Tuesday night from 5:30-8pm at Wyler, 5837 S Maryland Ave, room C-119.
PACE PARENTING: PACE Parenting is a five week program for mothers gathering to support each other in managing parenting stress, parenting decisions, child behavior and ways to feel closer to their children and have more confidence in parenting. Registration for the spring session is through April 17th. Call Shelly at 773-326-7772 to register or for more details.
HIV/STI PREVENTION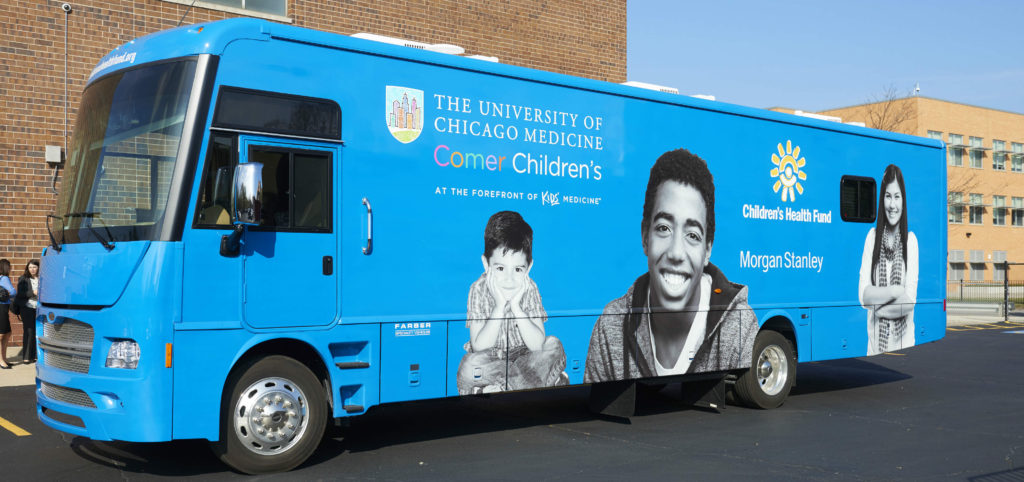 We offer free and confidential testing for HIV and other sexually transmitted infections (STIs) in a variety of locations. You may visit us at our main office in Wyler Hospital at 5837 S Maryland, Suite C-615, stop by C2P Youth Center at Washington Park on Tuesday nights, or visit us on our mobile medical unit at various community sites (see our Calendar of Events).
Your HIV testing session will include a rapid test, with results available in as little as 60 seconds, plus a blood draw for more advanced lab-based testing. We also offer testing for syphilis, chlamydia, gonorrhea, and Hepatitis B & C. Patients in need of linkage to HIV care, PrEP (a daily medication taken to prevent HIV infection), or STI treatment will be referred to an appropriate medical provider. Testing can be scheduled by appointment at 773.702.5872, or you may visit us without an appointment during walk-in hours or at our community-based venues see our Calendar of Events). We also offer free safe sex kits that include condoms (both insertive and receptive) and lubricant. All services are available to clients aged 12 and up. Please notify the security in the lobby that you want to receive testing services with Care2Prevent, and they will direct you to our office.