Care2Prevent is committed to doing its part in addressing internalized and systemic racism through practice and action. We are here to support you in accessing care, support and services during this trying time. We are staying on top of the latest information regarding COVID-19 and what we can and should do to continue to support our clients and to stand in solidarity with affected communities. We will update this page with resources and information as it becomes available.
Click on the links below for information on the following resources:
C2P Clinic
Food
Economic assistance
Crisis resources
How can I help?
Staying connected
Need a listening ear?
Supplies for seniors and those with disabilities
Hotline numbers
COVID-19 and HIV
Memorial services
City of Chicago resources
Where's my stimulus?
Additional resources

The Care2Prevent clinic remains open though clinic hours have been adjusted and now go from 3-5pm on Mondays and Wednesdays. We will return to regular clinic hours from 5-7:30pm on August 3rd. Clinic appointments are being reserved for clients who must be seen in-person by their provider. Additionally, the C2P team is distributing hygiene and sanitation supplies (masks, gloves, hand sanitizer) to clients in need. Reach out to your care team if you have questions about being seen or about getting supplies.
Our top priority is the health and well-being of our clients and we are taking extensive steps to ensure the safety of our clients. For up-to-date information on the novel coronavirus, please visit CDPH or the CDC.
Food Resources
For a comprehensive list of resources on the South Side, including food, mental health and other community resources, click here.
Brave Space Alliance has put together a crisis food pantry for Black and Brown queer and/or trans individuals in Chicago. You may complete a request form for delivery if eligible.
Additional food resources may be found at the Greater Chicago Food Depository. Always reach out to the organization before going to confirm they are open.
The University of Chicago is also partnering up with the Greater Chicago Food Depository to provide meals to South Side communities. You may find information on UChicago efforts and where to find food here.
Economic assistance information may be found on this State of Illinois website. The City of Chicago has approved another rental assistance program. Get information here. Residents may apply online or at one of six open community centers. The North Lawndale Community Coordinating Council has established a hotline for residents to get access to the resources they need. You may call at 800-655-1626 or fill out an online request form.
You may also be asking what YOU can do during this time. Click here for information on how you can help our community get through this pandemic. For those who would like to forward discussion and movement regarding racial justice, the following resources may be helpful:
Black Lives Matter Chicago advocates for justice and equitable systems. The Chicago Community Bond Fund works to raise funds to post bail for individuals who cannot pay on their own. My Block, My Hood, My City serves underprivileged youth in the city and is currently taking volunteers to help with rebuilding efforts and has created a small business relief fund. Here's a link to get more information on where to volunteer or donate. What we're really fighting for are changes in policy. On this link, you can find proposed policy solutions and other steps to take to promote policy change. Finally, click on the link here for additional information.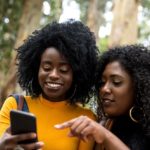 Staying connected is important during this time! There are plenty of great apps out there that can help you keep up with people, even if you can't physically be with them right now. With most of them free and easy to use on any device, you'll be able to bond with your favorite people in ways you likely never have before—all from the comfort of your own couch. Search the app or link, create a username and password, and get back to being that social butterfly!

This is a difficult time for many of us. Though we may be physically distancing ourselves from others in an effort to protect ourselves and our communities, we do not need to be truly socially isolated. We're here for you if you need a friendly ear.
Click on this link if you'd like someone from C2P to reach out to you for a chat or connection. This resource is intended for those who just want somebody to talk to and is not intended not for individuals experiencing a crisis. A specialist will get back to you by the next business day.
In addition to the resource above, DHS launched an emotional support line called Call4Calm for anyone who needs to speak with a professional. Individuals can text "TALK" or "HABLAR" to 552020 for this free and anonymous service. Those who text will receive a call within 24 hours. This number can also be used to get connected with unemployment, shelter or food resources.
An important part of staying connected is access to high-speed internet. Chicago Connected is a program that provides free, high-speed internet service to 100,000 CPS students over the course of four years. See how you can get your kids connected.

Please see information on crisis resources here.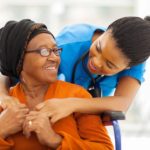 Seniors and those living with a disability may apply for deliveries of hand sanitizer, immune supplies and disinfectant wipes here.

These COVID-19 hotlines are staffed with medical providers 24/7. You may call with questions about symptoms or exposure or anything COVID-19-related.
Cook County Public Health: 708-633-3319
UChicago Medicine: 773-702-2800
RUSH University Hospital: 312-942-5555

COVID-19 may pose a unique challenge to those living with HIV. This graphic from UNAIDS may help give some guidance.

Memorial services have changed along with so many other aspects of our day-to-day lives. This will be a trying time for many community members who experience loss whether due to COVID-19 or due to other causes. Those who lose loved ones while under the stay-at-home order can still grieve and attend memorial services for those individuals but we're all learning to grieve in a new, virtual way. Several Chicago-based organizers have pulled together a list of clergy who can help friends and family cope with their loss. Requests may be made at this link.

The City of Chicago has a comprehensive website with helpful resources to use during this time.

Here is the scoop on that $1200 stimulus we were supposed to receive. Eligibility criteria for recipients is as below:
Must be a US citizen or permanent resident
Cannot be claimed as a dependent on anyone else's return
Filed taxes in 2019 or in 2020*
Make under $75,000 as an individual ($150,000 as a couple)
*Those who did not file taxes in 2019 or 2020 may enter their information using the IRS website here. Click on the link for "non-filers," which open a new page for Free Fillable Forms, an IRS partner. Be prepared with documentation including social security number and bank account information.
Individuals with a dependent child UNDER 17 years of age are eligible for an additional $500 per child. Those who receive SSI/SSDI or Railroad benefits in 2019 and earlier and do not file taxes will still receive the stimulus without having to give the IRS additional information. Remember that the IRS will NEVER reach out to you via Facebook, phone call or email and ask for personal information or money.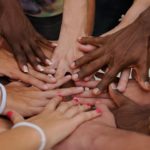 This page has a huge list of resources saying they're specific to the 47th ward, but much of the information is applicable to all Chicago residents.
If you're feeling frisky, check out our tips for safe sex during quarantine.
These resources from MoneyGeek may also be helpful:
Resources for Laid-Off Workers
How to Pay for Coronavirus Healthcare