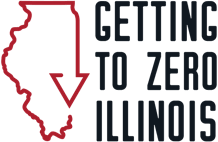 Care2Prevent has started a new support group! This group will run through June 2022 and is for youth and families impacted by HIV.
You may be eligible for this group if you:
Are between the ages of 12-24 and living with HIV
Have a parent or caregiver living with HIV and are between the ages of 12-24
Care for a child living with HIV
Are living with HIV and caring for a child
Groups meet on Thursday mornings from 10-12 in a combination of virtual and in-person meetings. Participants will have the opportunity to become certified in Mental Health First Aid, complete domestic violence and substance use trainings, and gain skills in self-advocacy, navigating care systems and more in a supportive, fun environment.
Members will also receive access to exclusive content through their use portal on this website.
If you're interested, you can fill out this interest form, or call us at 773-702-5858 (please leave a message if nobody answers).
Current members can sign in here.