Rose Petals is Care2Prevent's weekly support group for female-identified individuals living with HIV. This group helps women learn how to cope emotionally, understand treatment adherence, and advocate for and educate others. The goal of Rose Petals is to encourage women to build upon the skills they have to live a healthy and fulfilling life.
Care2Prevent is pleased to introduce two new support groups this spring. emPOWER is a virtual support group for youth living with or affected by HIV. Youth from 12-18 are invited to participate in this group. Individuals interested in joining may call or text Meghin at 312-487-1071 for this group that meets Mondays at 3pm.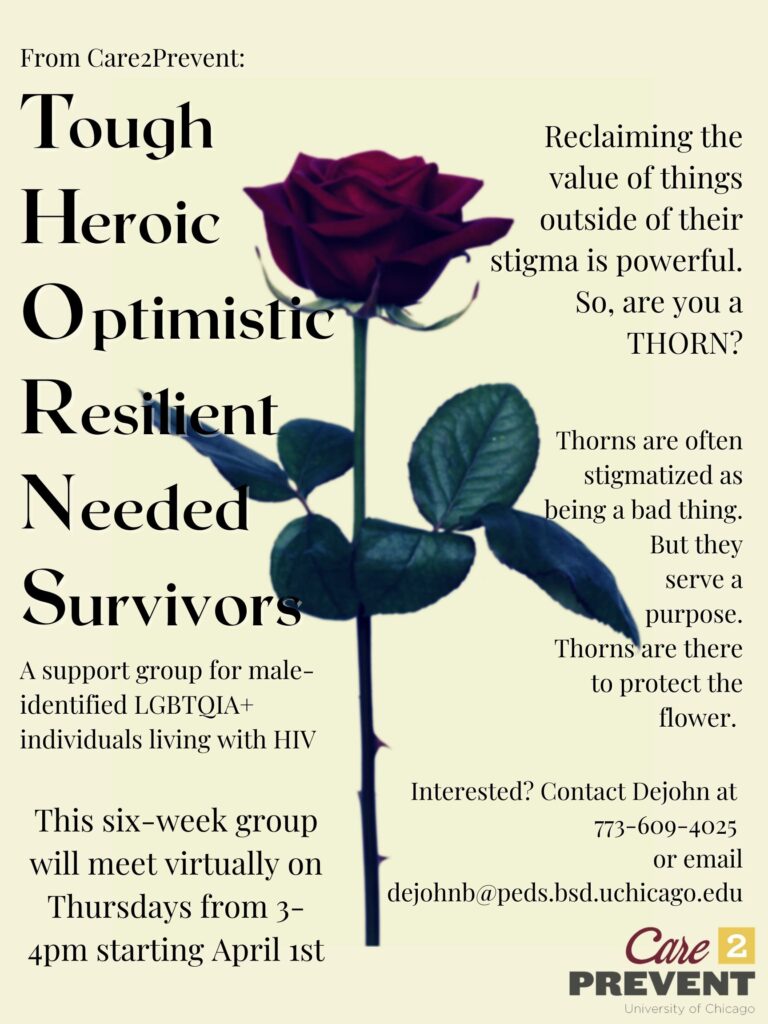 We are also offering THORNS, a group for male-identified, LGBTQ individuals living with HIV. THORNS stands for tough, heroic, optimistic, resilient, needed, survivors and each topic is explored week-to-week during groups. Groups meet virtually Thursdays at 3pm. Call or text Dejohn for more information at 773-609-4025.