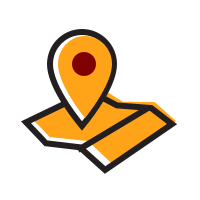 Open Tuesdays, 4:30–7:30pm
Flood's Hall, 1515 E 52nd Place, 3rd floor, off Harper Court
C2P at Flood's Hall provides LGBTQ youth and friends, including those who are homeless, with access to a variety of services provided at no charge and on a first-come, first-served basis, with no need for an appointment. Participants are welcomed to this non-judgmental space with snacks and gender-neutral restrooms.
This program provides accessible, sex positive, and gender-affirming services that center on the expertise and resilience of LGBTQ youth and youth experiencing homelessness and housing instability.
Services include:
Resource advocacy
Get support from our staff with finding housing options, exploring educational and employment opportunities, applying for public housing, and assisting with ID replacement.
Health services and testing
Access free, confidential HIV and STI testing services, and get treated for STI symptoms. (No appointment necessary, but spots fill quickly! Must arrive by 7:15pm.)
Community space and supplies
Just looking for a place to hang out, play a game, or get some resources? The community space provides room for this as well. We also offer massage therapy, snacks, hygiene supplies (soap, toothpaste, deodorant, etc.), cooking demonstrations, workshops and more!