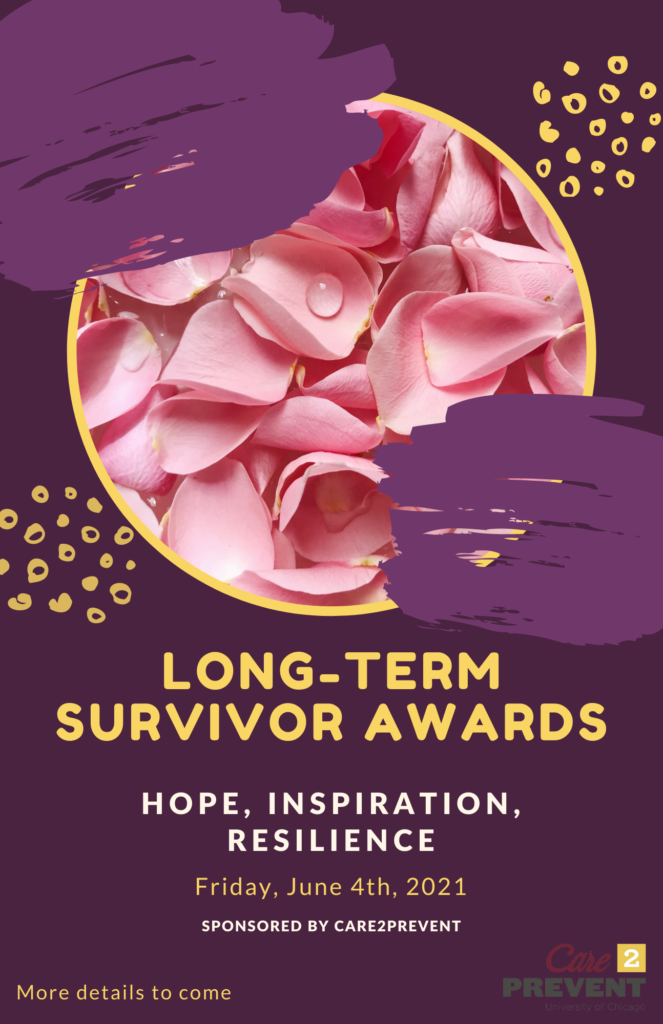 The annual Long-Term Survivor Awards will take place on Friday, June 4th. The team is keeping fingers crossed that we can have the event in-person!
This year's theme is, "Hope, Inspiration, Resilience." Stay tuned for more details.
We are looking for participants who would like to share their story, share some art or dance or share some music. If you're interested, call or text Elaine at 872-216-9401.